Ali
Past Ranger
WHAKATIWAI STONEFIELDS
WEIRD, WONDERFUL
Past Auckland Regional Park Ranger Ali Meade is very familiar with the Hunua Ranges and shares one of her favourite spots...
"My pick is the weird and wonderful Whakatiwai Stonefields.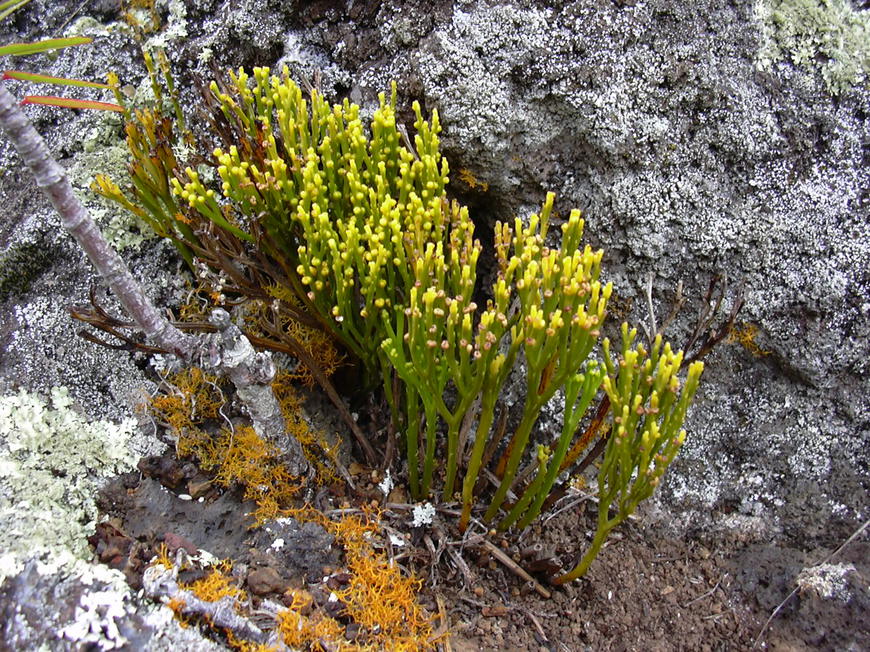 These gravel ridges are the only ones in Auckland and their close association with the chenier plains (shell ridges) at Miranda is internationally unique. At first glance they may not look like much, just a paddock of stones where very little will grow, but if you get closer you will find several species of skink, a treasure trove of non-vascular flora including 35 species of lichen and the strange fern ally - Psilotum nudum (pictured) which looks like it should be growing underwater rather than on the stones.
Just over the road from the stonefields is a small patch of trees that host the threatened green mistletoe Ileostylus micranthus that will be one of the seed sources for the Friends of Hunua Ranges' translation project.
The best time to visit the stonefields is early spring when the small patch of remnant Kowhai forest comes alive with Tui.
Ali was an Auckland Regional Parks Senior Ranger, Conservation up until 2016. Often seen coordinating regular tree planting days, she was - and still is! - definitely a Friend of Hunua Ranges! "