Lynette
Committee Member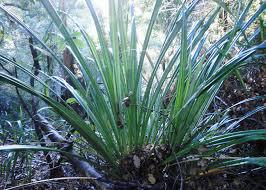 WAHARAU TRACKSSIGHTS AND SMELLS
Lynette lives on the east coast of the Hunua Ranges and shares one of her special spots...
One of my favourites is the walk around the Blue and Green Tracks at Waharau.
"In the cool of the morning or in the dappled afternoon light, these two tracks can be linked together for a leisurely stroll, a brisk walk or an enjoyable jog up through regenerating forest and along a stream. The changes in elevation and aspect mean the forest community also changes and so its a great place to practice plant identification. Flowers on native plants may be small, but that doesnt mean they dont pack a punch in perfumed delights!
Depending on the time of the year, the sweet sherbet perfume of the large grassy Astelia fragrens (pictured) underneath the Tanekaha will stop you in your tracks! The small crimson tubular flowers of Alseuosmia macrophylla smell like carnations and the tiny yellow flowers of the Hangehange (Geniostoma rupestre var. ligustrifolium) are sweet like honey.
There are always Tui flying around and often Kereru calling quietly in the trees above plus the best kept secret in Auckland - the Bellbirds. You can usually hear them in the gullies either side of the upper stretch of the Blue track and often see them in the trees along the track.
I walk these tracks a lot and never tire of being in there – the smell and sounds of the bush, the changing light – there is always something I havent noticed before."